The groundbreaking photo shoot will be photographed by Nick Saglimbeni, and will feature Kim K. as its covergirl.
The shoot had been so elaborately discrete that Kim hadn't even known the specifics. She simply understood that she was in for a glam photo shoot in a wasteland-based environment in a California desert.
Once Saglimbeni filled the reality star in that the shoot would be in 3-D via his custom-produced trademarked camera, she had been astonished.
"I work with Nick all the time and he is my favorite photographer," Kim said. "He just makes everyone feel so comfortable and confident…He just wants to have fun and make beautiful photos," Kim told E! News.
Here's a taste of what you may be in for: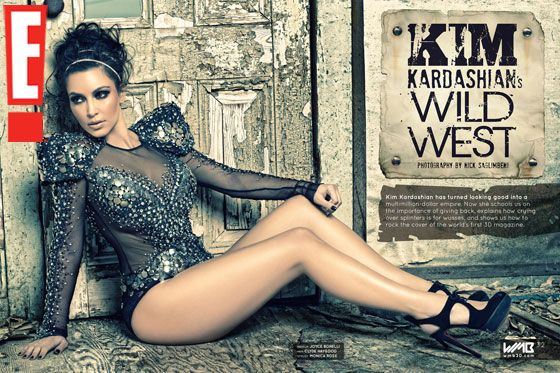 Kim described seeing her pictures in 3-D as "magical."
"It's like you're popping out of the screen!" Kim said in the interview that accompanies her spread in World's Most Beautiful, available Aug. 8 in a limited-edition print version for $4.99, as well as for free on iPads, iPhones and Android phones.
"There are so many exciting things you can do with 3-D," she said. "I can't wait to see what you do with it after this."
Kim absolutely loved everything about the shoot.
"We were in this abandoned mining town, doing this shot where I was all glammed out in black lace, and I had to lie down on this old wooden porch," the E! star recalled. "I got so many splinters, in so many painful places, but I just stayed focused and tried to be sexy. I loved the contrast and how it all came together."
Standard 3-D glasses will be needed in order to appreciate Saglimbeni's work. The magazine itself will have a small shipping charge if you want to order some along with the mag.
Meanwhile, have a look at the World's Most Beautiful trailer below: