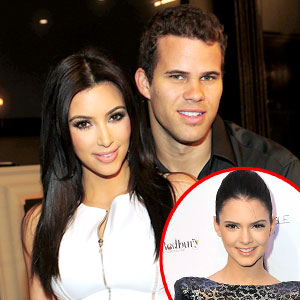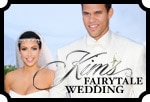 But first, what is
Kendall Jenner
saying about newly married sis
Kim Kardashian
having little ones with hubby
Kris Humphries
in the very near future?
"I really hope!" Kendall told us while promoting Varsity's
upcoming National School Spirit Day
on Sept. 9 when asked if she thinks Kim will start trying for kids of her own soon. "I think Kim would be such a good mom and they'd have the cutest kids ever. It would be fun."
"I don't think [Kim and Kris] make her want to get married, but I think that she should," says the 15-year-old. "I want her to get married...I think her and Scott are cute together. And she wants more kids, and I feel like, not that I believe in anything specific, but I feel like they should get married. It's been a while."
As for the rumors that mama Kris Jenner wants Kendall to date the Biebs, the high school cheerleader says there's nothing romantic going on between her and the teen star.
"I've only met him a few times in person," she says. "And then I've talked to him over
Twitter
. That's it. I don't really have any kind of real relationship with him at all."