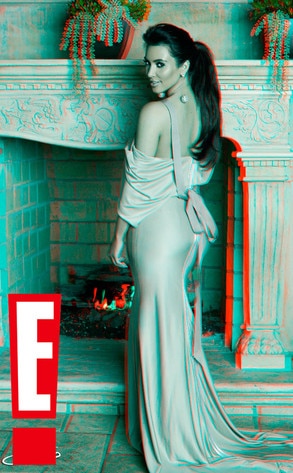 Nick Saglimbeni
"For our first issue, my wonderful friend Kim Kardashian let me drag her out to the desert for our first cover shoot, and trust me, you've never seen her like this," he promises.
And he really went all out for World's Most Beautiful. Even a Skechers ad featuring Kim and mom Kris Jenner is in 3-D, though the curvature of the sneaker is more prominent in this case.
But while Kim easily scored the cover, she shares the spotlight inside the mag's pages with a bevy of beauties, including swimsuit designer Sonia Vera and World Poker Tour host Melanie Iglesias.
Go to
WMB3D.com
for more details, not to mention free glasses if you haven't got them already!
Tune in to E! News tonight at 7 p.m. and 11:30 p.m. for more coverage of Kim Kardashian's 3-D debut!