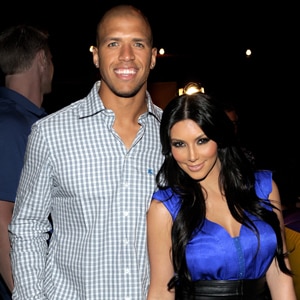 Get ready for some
Kim Kardashian
romance rekindling rumors to pop this weekend.
She and Dallas Cowboys football man
Miles Austin
may have
broken up
in September after about three months of dating, but…
The
E! reality star
, we're told, is heading to Texas for the Cowboys game against the Jacksonville Jaguars on Sunday.
Kimmy and the wide receiver recently had a little Twitter flirt going on. After Austin
tweeted
, "Sometimes u have to fall down to know where u stand," Kardashian
replied
with, "Those are some pretty wise words ;-)."
Miles posted back with , "Yea, I stole your quote."
A tiny burst of tweets does not a couple make. But traveling to Dallas for a game? That's definitely worth a tabloid headline or two, don't you think?
Kardashian's rep did not immediately comment.